Today Sushma Swaraj has slammed the Pakistan on exporting terror. On her speech at UNGA, Sushma Swaraj started with issue of Climatic change, poverty  and work done by Indian Govt. like Jan dhan Yojna, Mudra Bank , Climate Justice and others. Taking a jibe at Pakistan, Swaraj said those accusing others of rights violations must introspect as it censured Pakistan for the first time at the UNGA for perpetrating the "worst form of state oppression" in Balochistan.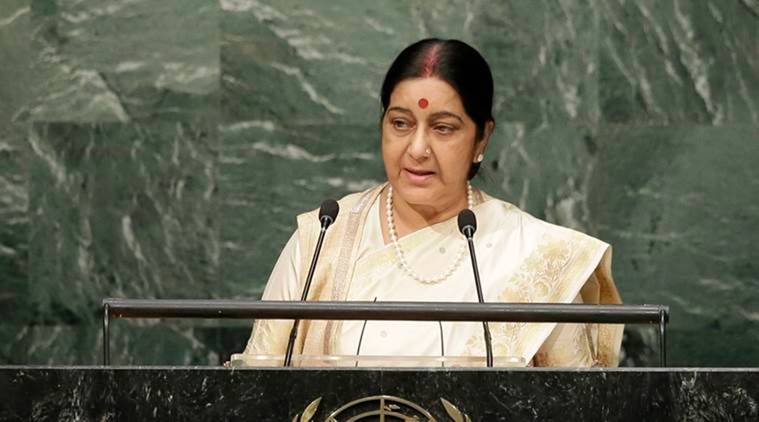 She also said that Terrorism Is The Biggest Violation Of Human Rights & World should isolate those who support and fund terrorism.She gave a strong rebuttal to Pak PM nawaz sharif by saying our govt. has never put any condition of talk as mention by Pak PM, we did made a serious effort to build a friendship with Pak, but what we get in return ? Pathankot ? Uri ? Bahadur Ali ?.
Sushma Swaraj also mention that CCIT was proposed by India in 1996. In 2016, despite the passage of two decades, we are yet to come to a conclusion. As a result, we are unable to develop a norm under which terrorists shall be prosecuted or extradited. Therefore it is my appeal that this General Assembly acts with fresh resolve and urgency to adopt this critical Convention.
She also stressed on the need of expansion of United Nation Security Council.
She closed her speech by saying our future is depend on how we act today..
Sushma Swaraj speech is praised by all corner of India. But Indian Govt should also convert their words into action.
Here is her full Speech
Source : PTI & News